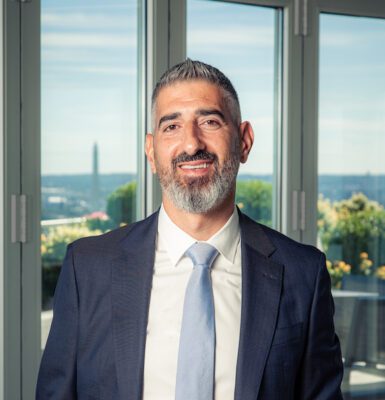 Back to Leadership
Amer El Souki
Co-Founder & Managing Director
Amer A. El Souki is the Co-Founder and Managing Director of Ritz Banc Group. He is a member of the Executive and Investment Committees and is active in all areas of the firm's activities. He also leads the firm's asset management team. His knowledge expands in many aspects of the real estate private equity industry including investment strategy, underwriting assets, due diligence, operations, investor reporting and disposition strategies. At the firm, he also plays a central role in structuring LPs investment vehicles.
Prior to founding Ritz Banc Group, Mr. El Souki was an Executive at Truland Systems Corporation heading their low voltage subsidiary, Tech Inc, where he was responsible for the overall management of the company. He also led the company's large projects and contracts division by directing, managing, planning, and implementing projects for clients in the commercial, residential and government sectors. Mr. El Souki was responsible for over $200 million in contracted work and over $20 million in annual turnover which he helped double in a span of 8 years through directing all aspects of operations and contracts. This includes management oversight of operations, cost management, scheduling requirements, quality assurance and risk management for all projects.
Mr. El Souki holds a Bachelor of Science and a Master of Science from George Mason University. He is fluent in English and Arabic. He resides in Reston VA.